About Us

A Future of Possibilities
The joy and wonder cultivated by public gardens and the protection of biodiversity must include human connection and a sense of belonging.
The IDEA Center for Public Gardens™ (the Center) was launched January 2022 as a partnership between Denver Botanic Gardens and the American Public Gardens Association, with support from the Institute of Museum and Library Services (IMLS MG-249862-OMS-21), to empower public gardens to prioritize and champion diversity and inclusion initiatives within our industries and beyond.
Public gardens and cultural institutions have the opportunity to serve our communities in more exciting and meaningful ways than ever before. Together we can expand the identity of who we are and who we serve, but most importantly, how we connect with each other.
Our core belief is that living and working from the principles of IDEA can be an incredibly enriching and uplifting experience, a journey to be celebrated. We do this by offering educational programming to build fluency, alliances and partnerships to create collaborative unity, and opportunities to create connections to share stories and strengthen our communities.
We invite you to join us on this journey toward creating a better, more just world that celebrates and values the ecology of human diversity, as much as we celebrate and depend on it in nature.
There is much more to come. Onward together.
Meet Our Advisory Council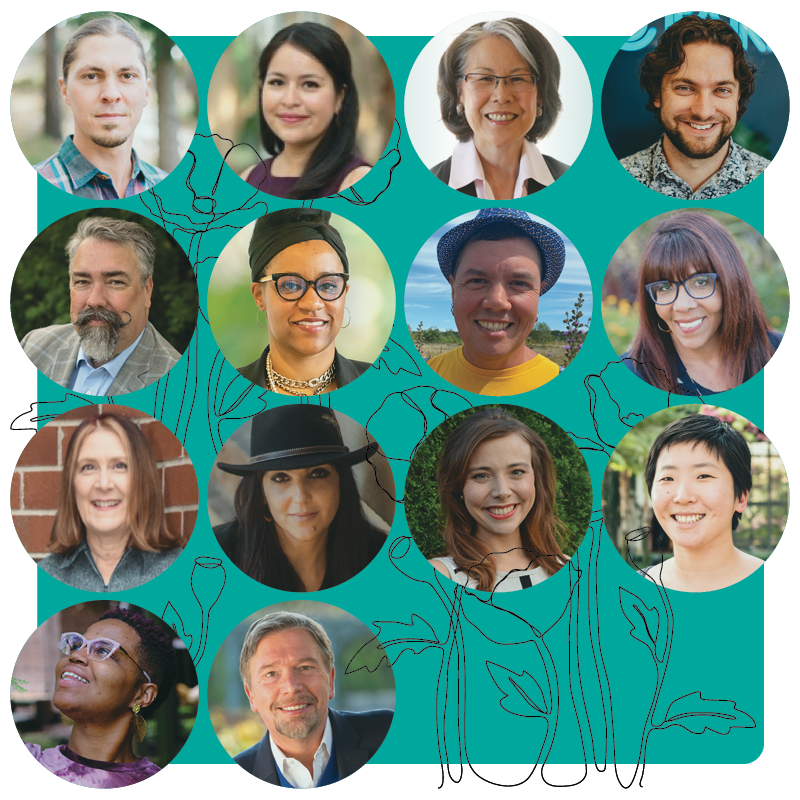 (From top left to right)
Clint Carroll, Associate Professor of Indigenous Studies, University of Colorado Boulder
Noemí Hernandez Castro, Cactus Specialist, Desert Botanical Garden
Mary Lee Chin, MS, RDN, Food and Nutrition Communications Consultant, Nutrition Edge Communications
Benjamin Futa (he/him/his), CEO, The Botany Shop
Patrick Larkin, Nonprofit/Business Consultant, PSL Consultants & CSR
Abra Lee, Founder of Conquer the Soil
Rie Macchiarolo (they/them), Board President, Ecological Landscape Alliance
MaryLynn Mack, Chief Operating Officer, South Coast Botanic Garden; Board of Directors, American Public Gardens Association
Liz Myska, Legal Counselor and Consultant, Visions Consulting L3C; New England Botanic Garden at Tower Hill Board of Trustee
Tariana Navas, Director, Cultural Affairs, Denver Arts & Venues (City & County of Denver)
Becky Paxton, Account Executive, Garden Media Group
Tracey Qiu, Doctoral Candidate at Concordia University
Colah B Tawkin, Host and Founder of Black in the Garden LLC; podcast and Founder of Underground Arborist 501(c)3
Brian Vogt, Chief Executive Officer, Denver Botanic Gardens; Past Board President, American Public Gardens Association